OUR VISION
European Tactical Airlift Centre (ETAC) will be a unique Tactical Centre of Excellence in Europe by modernizing training, injecting greater realism into the military's training environment to best reflect current and future threats.
OUR MISSION
ETAC aims to enhance European transport airlift operational capability for crisis management operations through the efficient pooling and sharing of experience, training opportunities and organizational costs, and the development of harmonized tactics, techniques and procedures in order to increase the interoperability among all partners
OUR CREST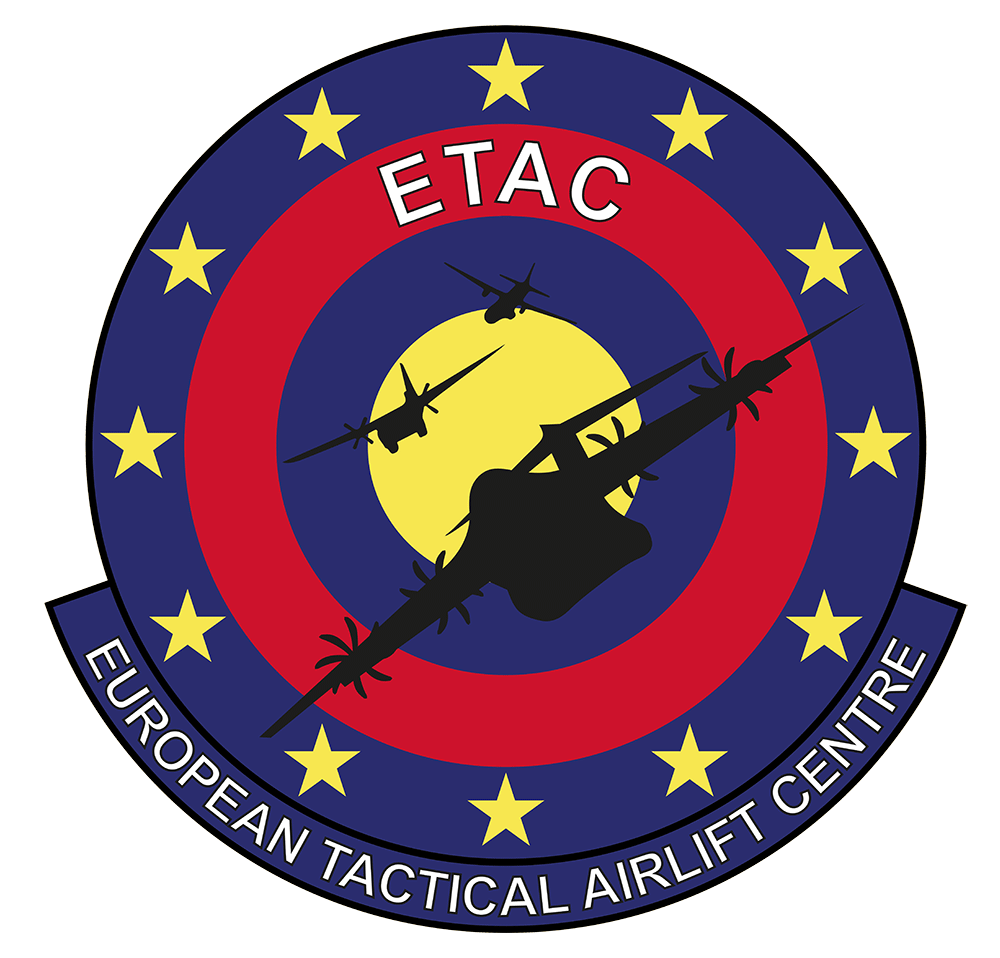 The distinctive European Tactical Airlift Centre insignia is composed of a tactical transport aircraft flying a trail formation, a golden circle with an outer red ring and 12 golden stars, all on a blue night background. It shows the Spirit of the Centre: The blue color and the golden stars symbolizes the European flag, the multinationalism comes from each star meaning a signatory nation, over the blue remains the colors of the Spanish Flag -the Nation hosting the Center in a permanent basis- in black you can see some shapes of different tactical transport aircraft flying a trail formation representing the tactical domain, interoperability, harmonized procedures and common techniques.
OUR MOTTO
"BETTER SWEAT IN TRAINING THAN BLEED IN BATTLE"
Succeeding in life and battle is all about training, preparation, and permanent improvement to rise above the adversities that each one of us will face during real operations. If you do not properly sweat by training your mind and skills, the more wounds and blood you will see in battle.