ETAC Organisation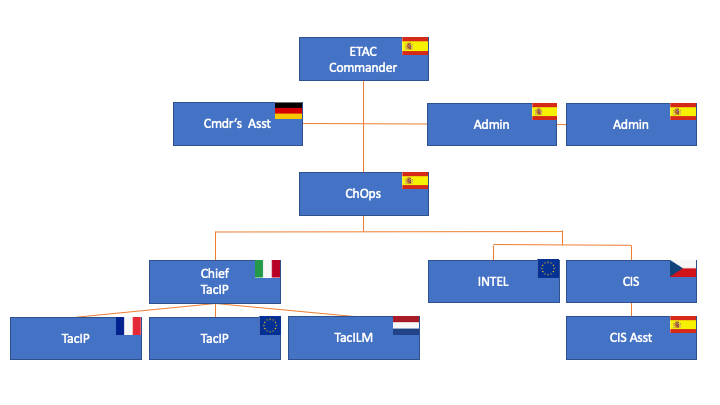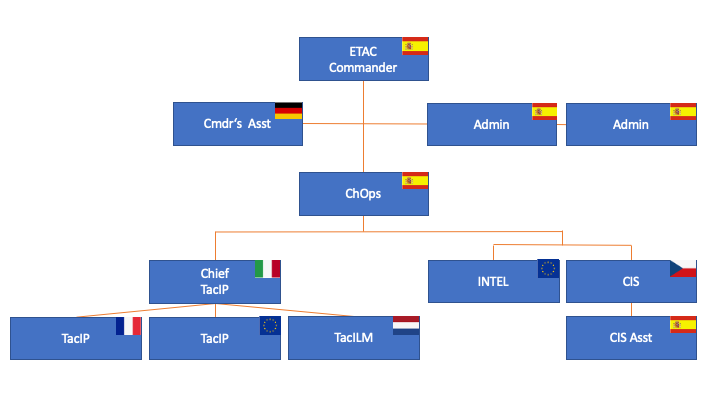 The ETAC manning (Peacetime Establishment = PE) comprises of ten (10) permanent positions at the 'Centre' in Zaragoza and two (2) external positions – being vested by the European Air Transport Command (EATC).
Additionally as a Voluntary National Contribution (VNC) a Computer Information System (CIS) technician supports the Centre's daily work.
Some of the positions are continuously covered by the host nation, the others as flagged are vested on a rotational basis between the signatory nations of the Technical Arrangement being in place.